Year 6 - SUMMER 2019
14th June
Year 6 have had a busy week this week! They have enjoyed a trip to Ordsall Hall and have also been working on their independent research projects about The Tudors. They have also produced some fantastic homework – Mrs Hampson and Miss Cunningham have been very impressed with the Tudor houses, leaflets and portraits they have worked on at home!
24th May
Year 6 have been enjoying Art this week. They have been looking at the 18 sketches Henry Moore produced to depict the Blitz during World War 2. They then produced their own interpretation of this time, in 3 of their own sketches.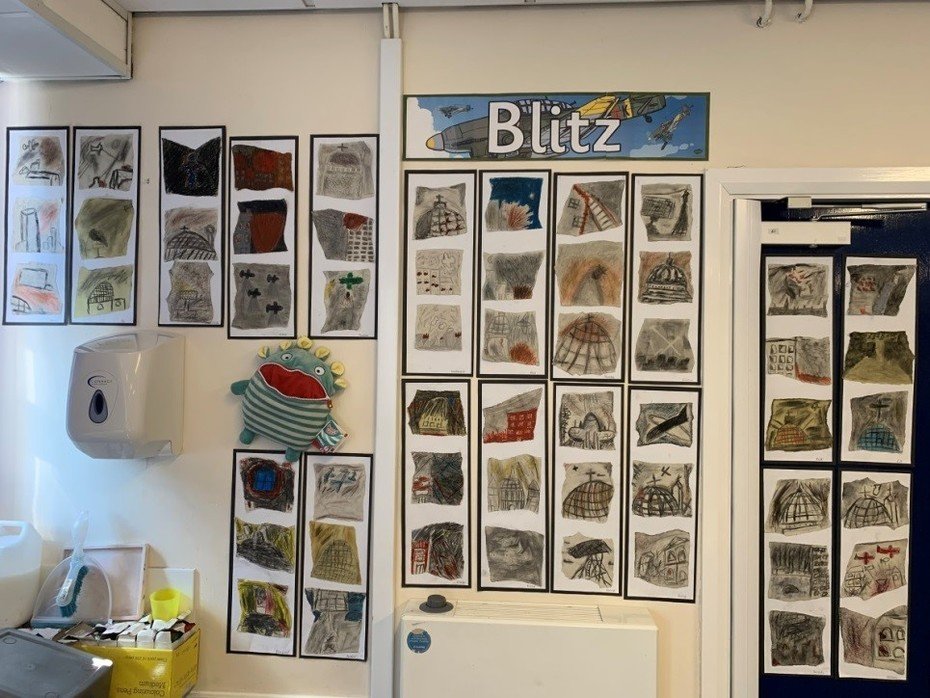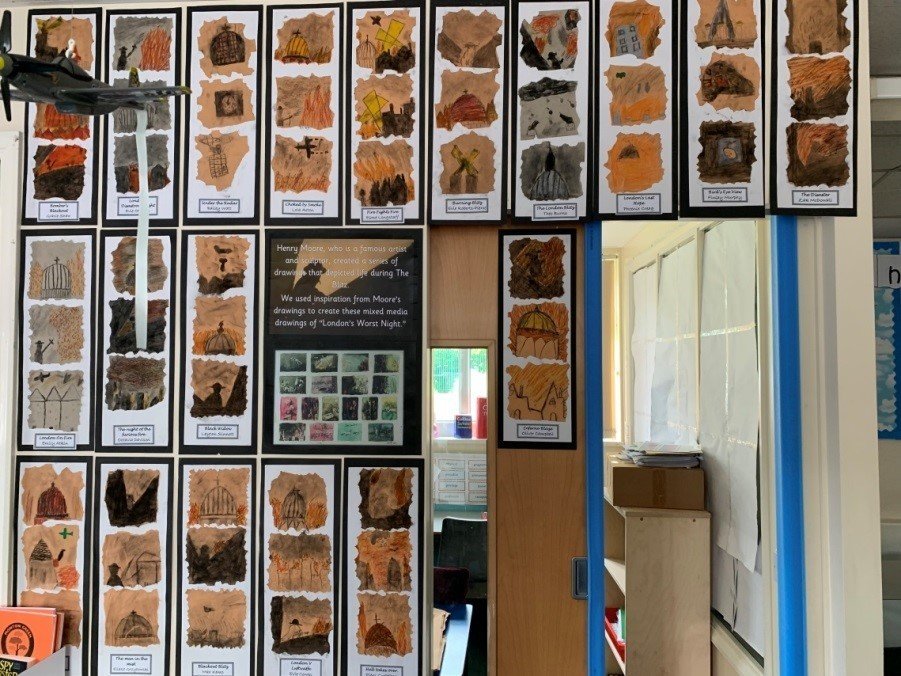 17th May 2019
Year 6 have worked incredibly hard on their SATs this week. We are very proud of them! They spent Thursday afternoon and Friday morning having 'chill-out time', with a range of activities on offer including craft, movie time and laptop games. They also enjoyed free choice PE on Friday with Miss Pollitt.
10th May 2019
This week, Year 6 have been taking part in Athletics activities during PE. They have been setting their individual times for a variety of events, including running, javelin and long jump.
3rd May 2019
Year 6 have been writing instructions this week related to looking after or training a dragon! They have also been working hard in Maths, learning about volume.
26th April 2019
Year 6 have been applying the finishing touches to their most recent piece of writing – a report about unicorns!