Year 5 - SUMMER 2019
14th June
Year 5 have been writing persuasive letters about the effects of plastic pollution this week.
24th May 2019
Year 5 have been learning about Sutton Hoo in their History topic this week. They have learned about lots of interesting artefacts that were found in this famous Anglo-Saxon burial ground, including this warrior helmet!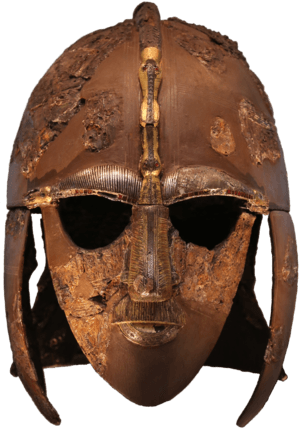 17th May 2019
Year 5 have been taking part in debates in English this week, drawing inspiration from the book Flotsam. They devised a set of class rules and even voted at the end of each debate. They will then write a balanced argument based on these debates.
10th May 2019
Our PCSO scheme started this week. Junior PCSO's Ibrahim and Libby were the first of the team to tackle the parking on Pine Grove, alongside PCSO Tony. Our next 2 recruits will be out at hometime on Tuesday 14th May.
3 May 2019
Year 5 were excited to receive a visit from our PCSO Tony and his colleagues PC Jon and PCSO Olivia on Thursday. PCSO Tony was here to tell them all about our new Junior PCSO scheme, which starts next week. He also brought his police car with him for us to look at.
26th April 2019
Year 5 enjoyed a workshop from Tempus Fugit on Thursday, where they learned aboout the Legend of Beowulf as part of their Anglo-Saxon topic