Early Years - Reception and Nursery
28th June 2019
This week the Early Years children have been busy preparing for Sports Day!
In Reception, we have been independently practising our Maths skills to find one more and one less than numbers to 20. Some children challenged themselves by going up to 100!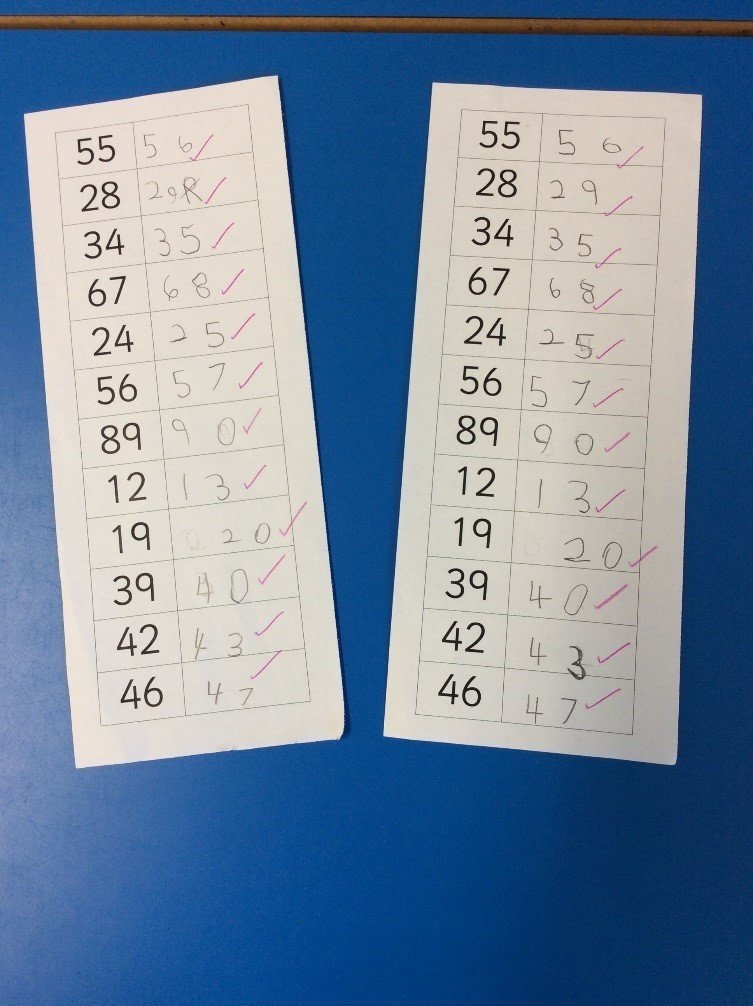 The Nursery children have enjoyed reading a range of fables. They focussed on 'The Hare and the Tortoise' and developed their fine motor skills by carefully cutting out masks.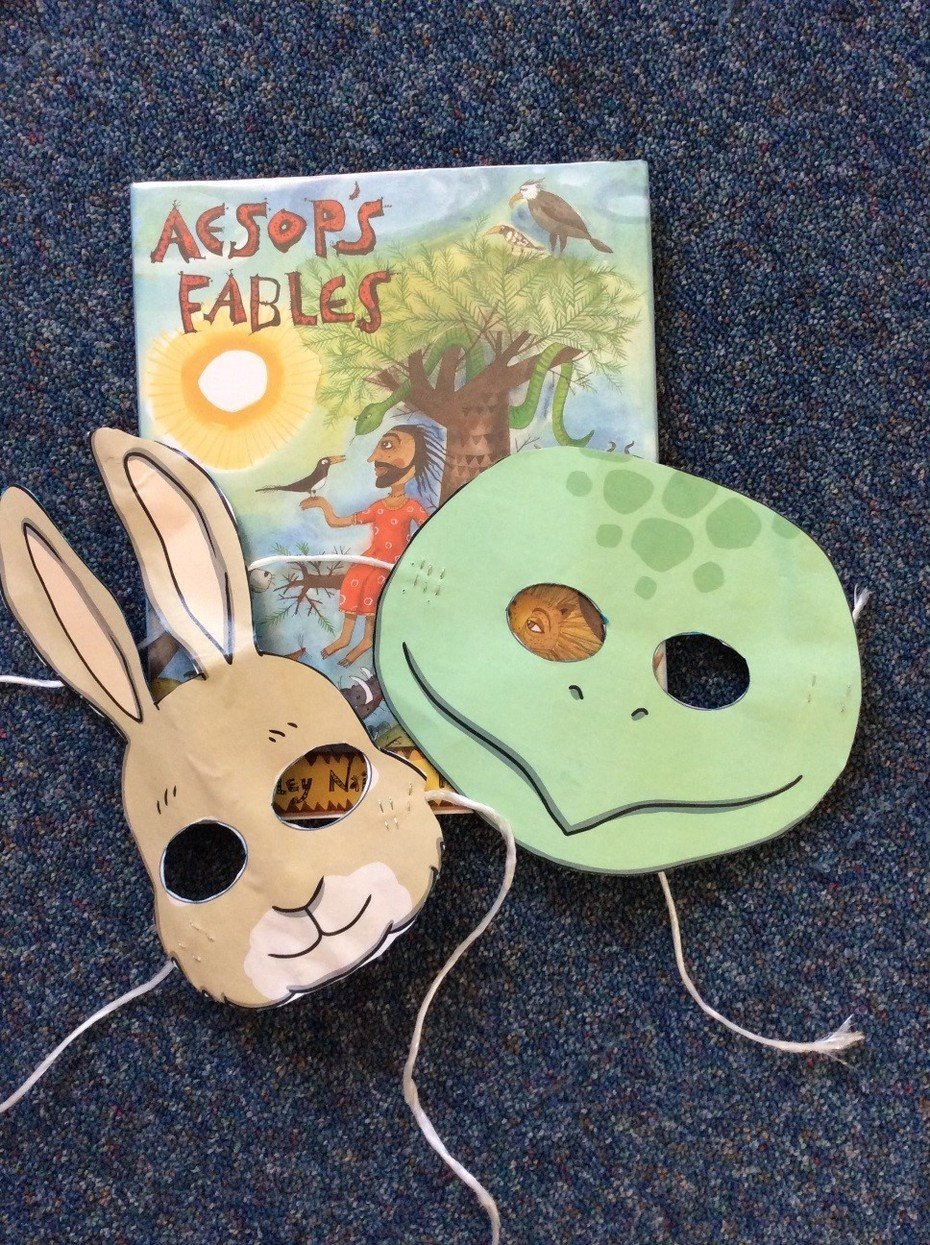 21st June 2019
This week Reception have been practising spelling high frequency words accurately. We have learned; to, they, house, little, down and was.
We then practised using these spellings in letters from the Big Bad Wolf to the pigs.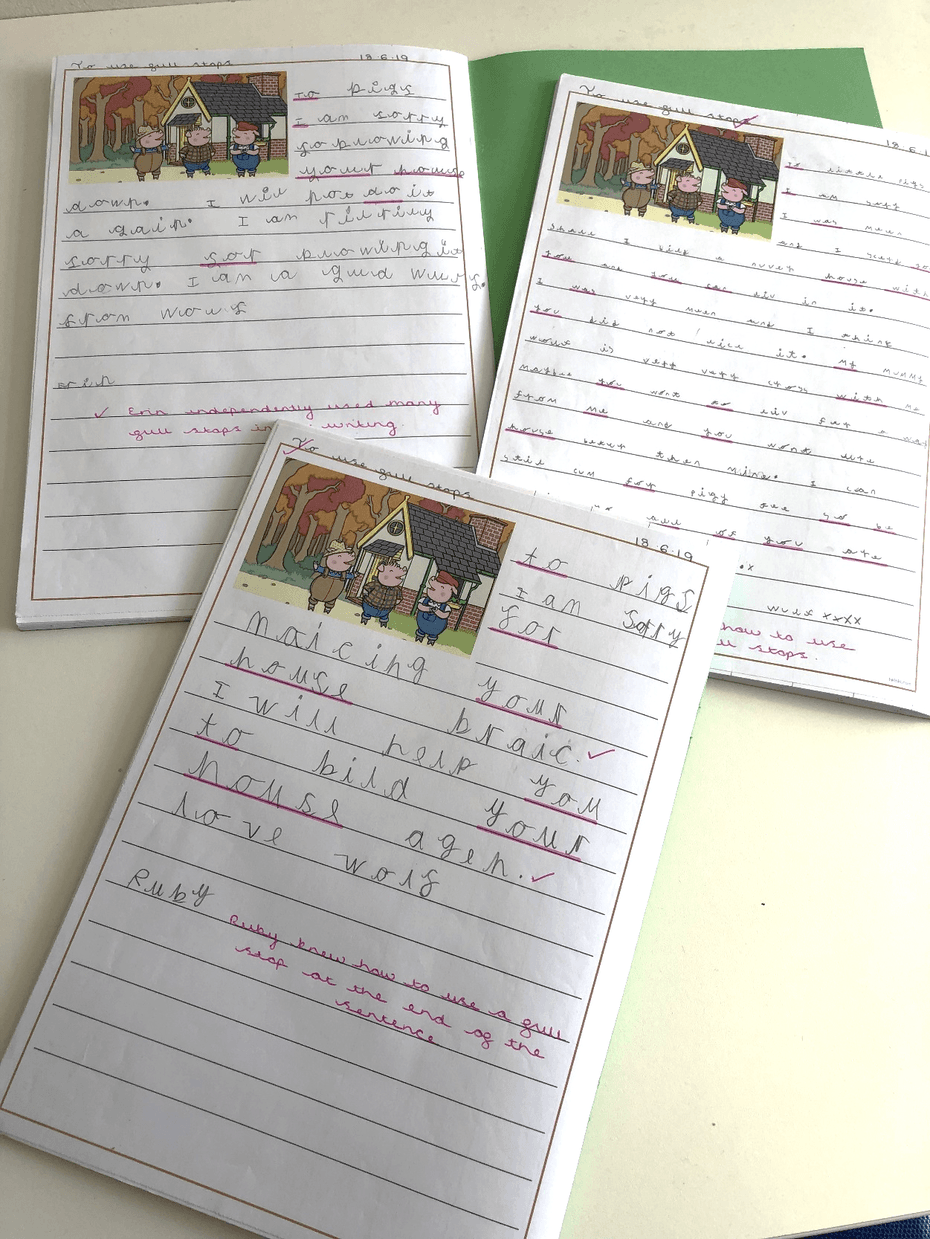 Nursery have been learning about castles! The children painted their own interpretation of one in the Creative Area.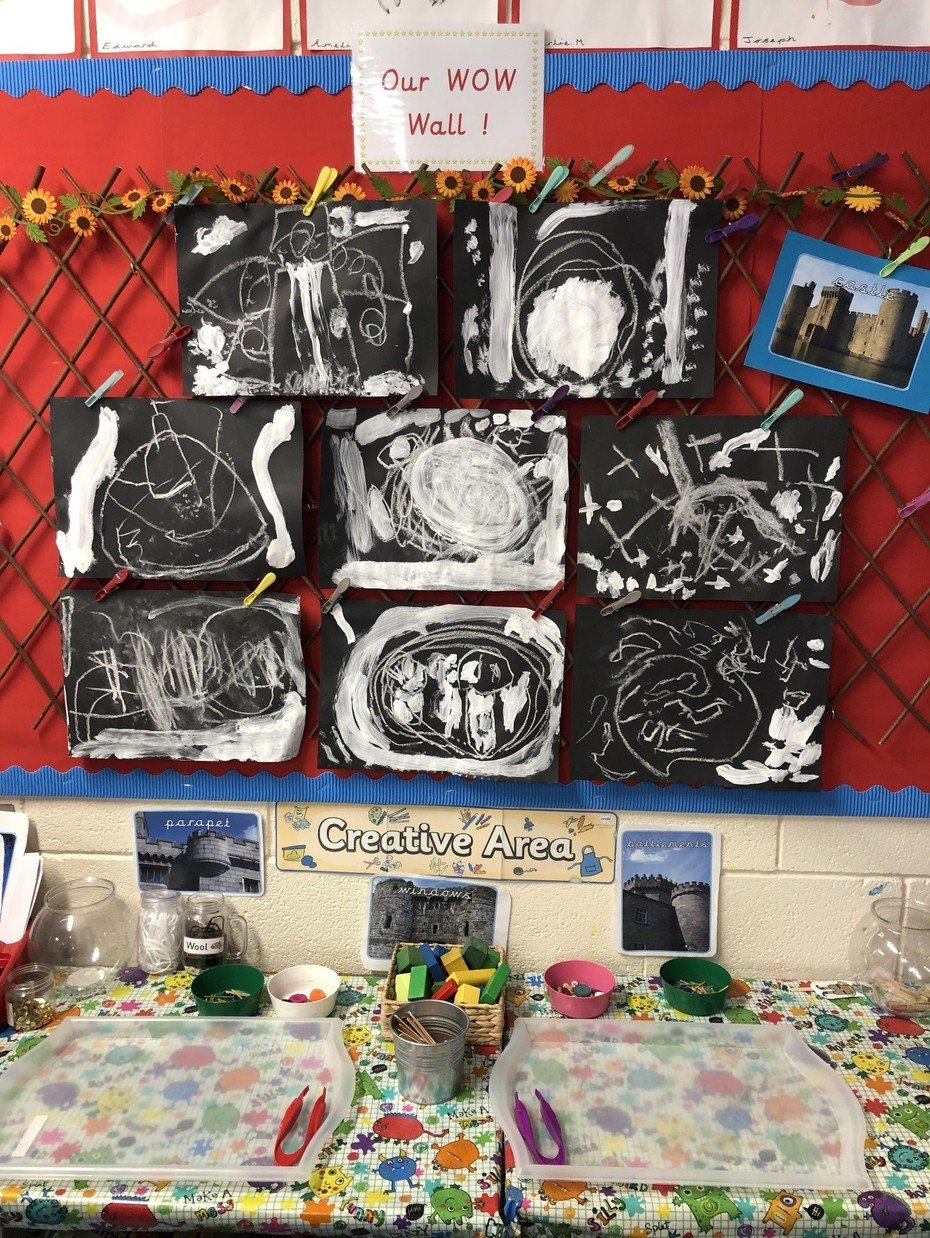 14th June 2019
This week Reception were pleased to welcome Mr Littlewood to teach us Music! We enjoyed singing along to Ed Sheeran and George Ezra on the keyboard and guitar. Baby Shark was also a very popular choice! We learned about tempo, dynamics and how to clap to the beat.
Nursery have been busy preparing for Father's Day by drawing pictures of Dads, Grandads, Uncles and other important people in their lives. We think they look wonderful!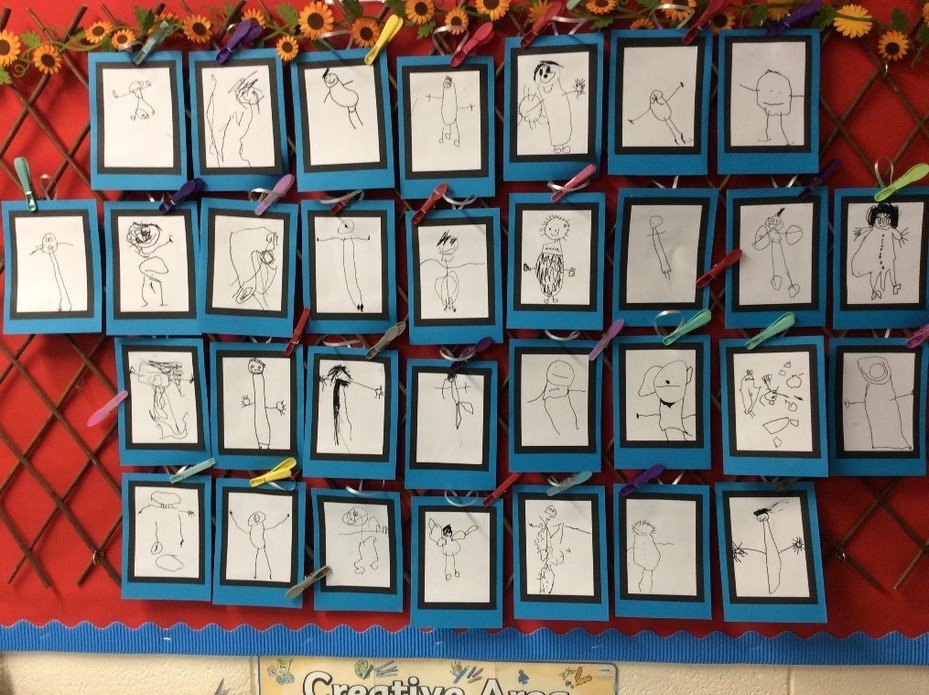 7th June 2019
Over the past few weeks Reception have had the opportunity to decorate a feather for our butterfly's wings. The children used different mediums including; water colours, pencil crayons and felt tips. Some parents/carers also chose to join in at the Stay and Play session and the finished piece looks very effective!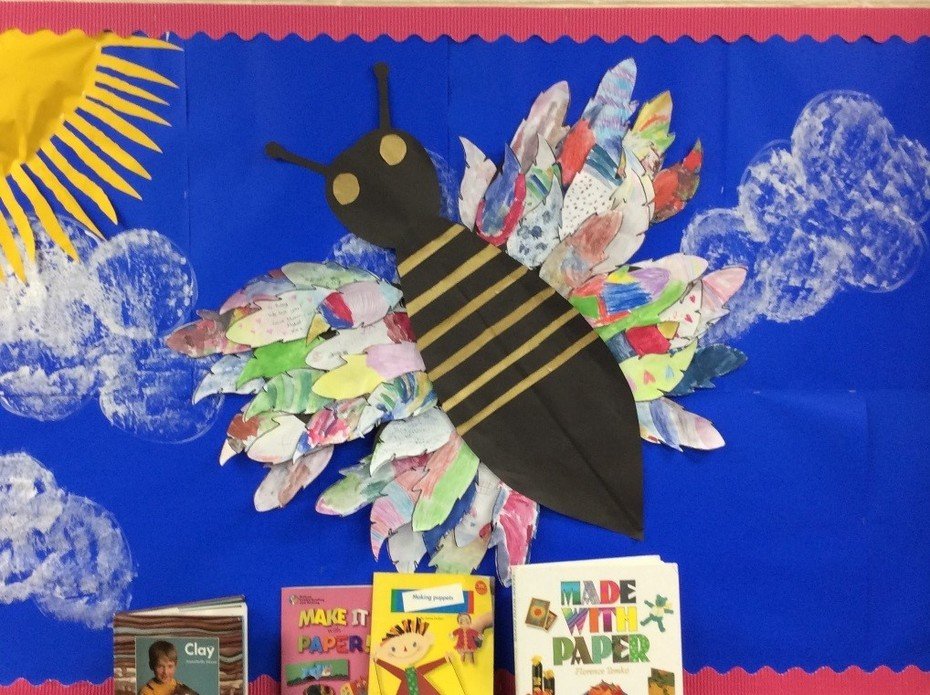 Nursery have enjoyed playing in their finished Role Play Area and have re-enacted the story of Jack and the Beanstalk - Jack and the Jellybean Stalk was a firm favourite!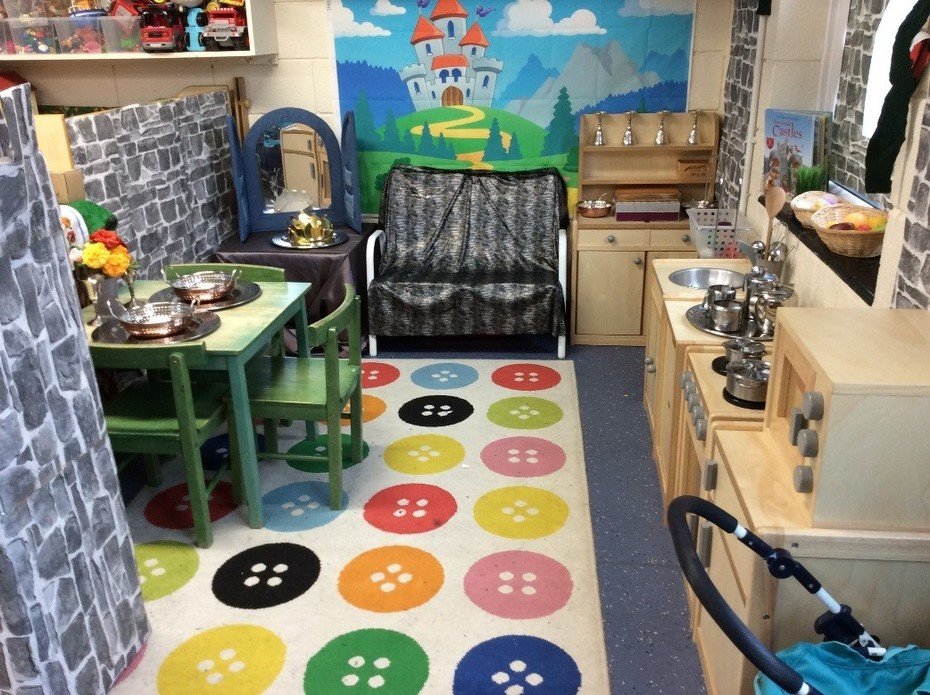 17th May 2019
This week Reception have been reading the story 'The Hungry Caterpillar'. We learned about the days of the week and wrote about what the caterpillar ate each day. We also thought about our favourite foods and wrote our own version of the story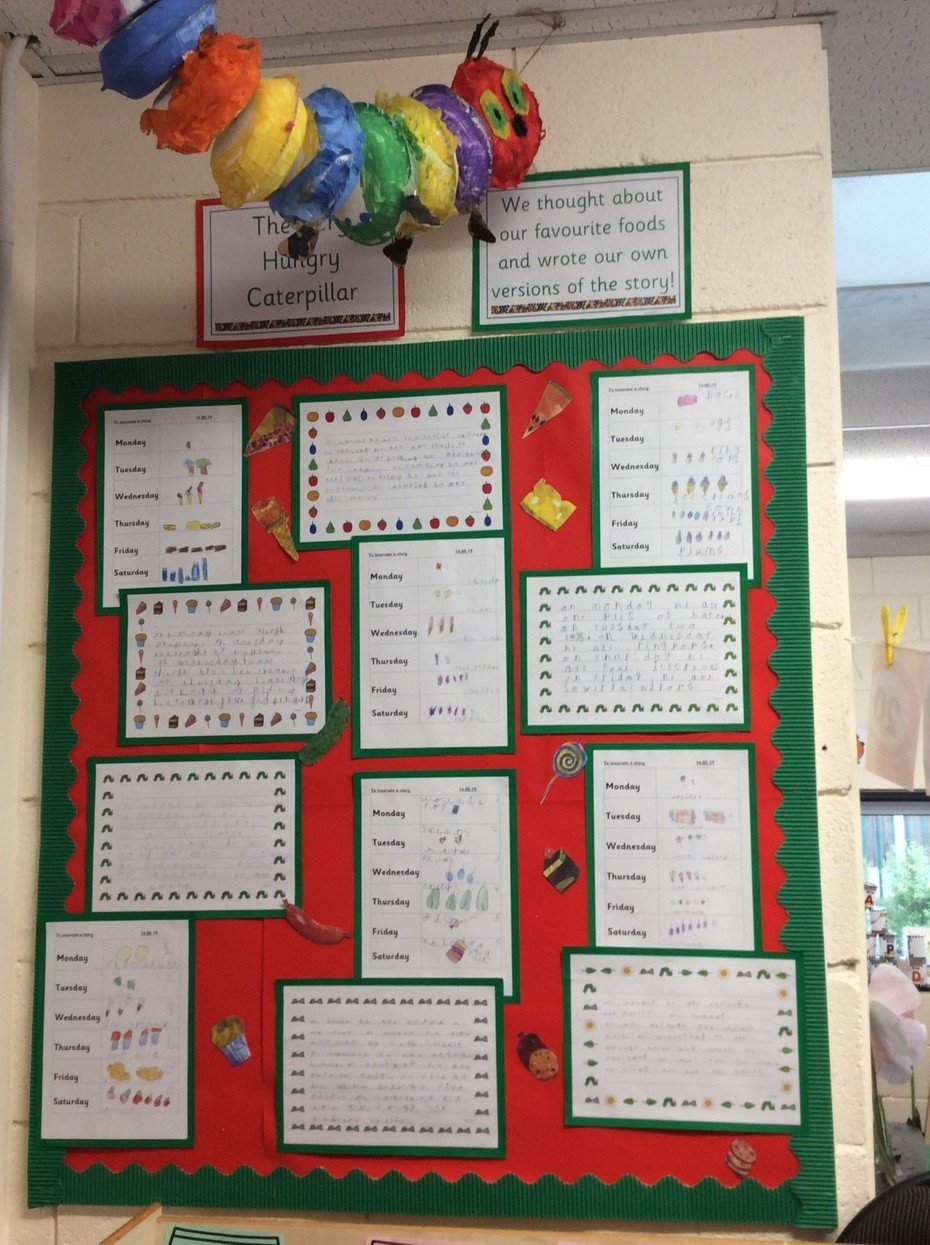 Nursery have been learning about minibeasts this week. We went on a hunt around school to see which types of bugs we could find. The children also enjoyed helping to change their role play area into a castle ready for our 'Traditional Tales' topic.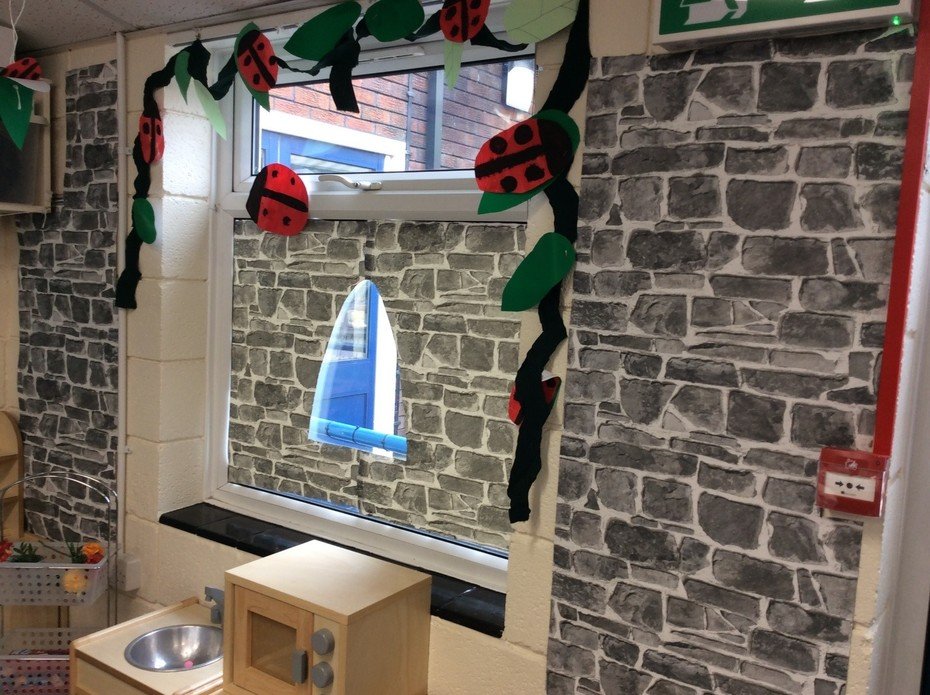 10th May 2019
This week Reception have been learning about how to be a good friend. We looked at some comments and decided whether they are kind or unkind. The children then talked about the many different ways they are kind to each other in the classroom.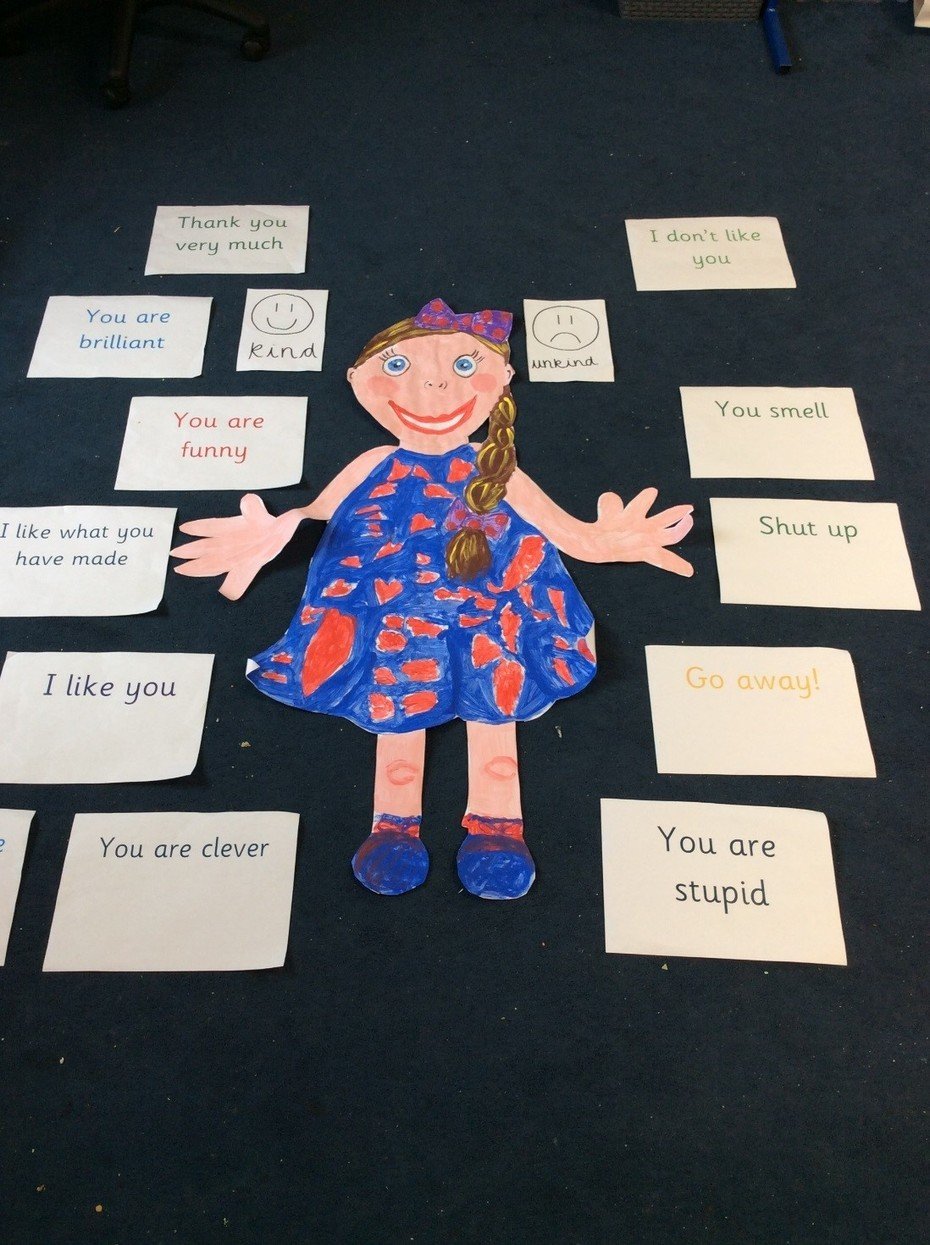 Nursery have continued sharing the story 'The Very Hungry Caterpillar'. As part of our Maths work we practised recognising and ordering numbers. The children also counted out the correct quantity of fruits to match up to the different numbers.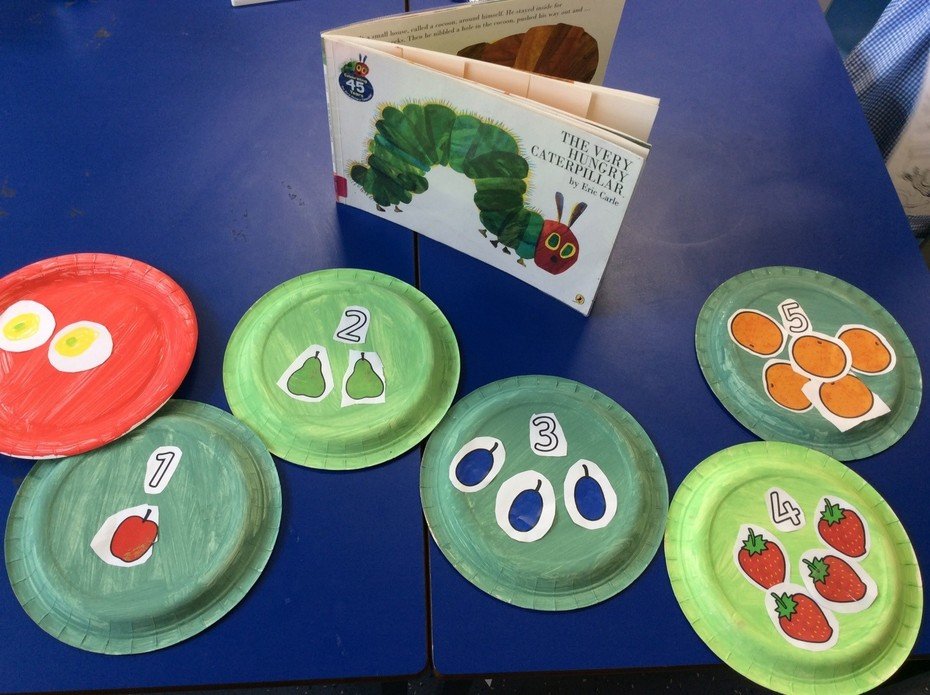 3rd May 2019
In Reception we have focused on the story Jasper's Beanstalk. We re-wrote the story from a text map and changed our role play area to a garden centre in line with our planting theme.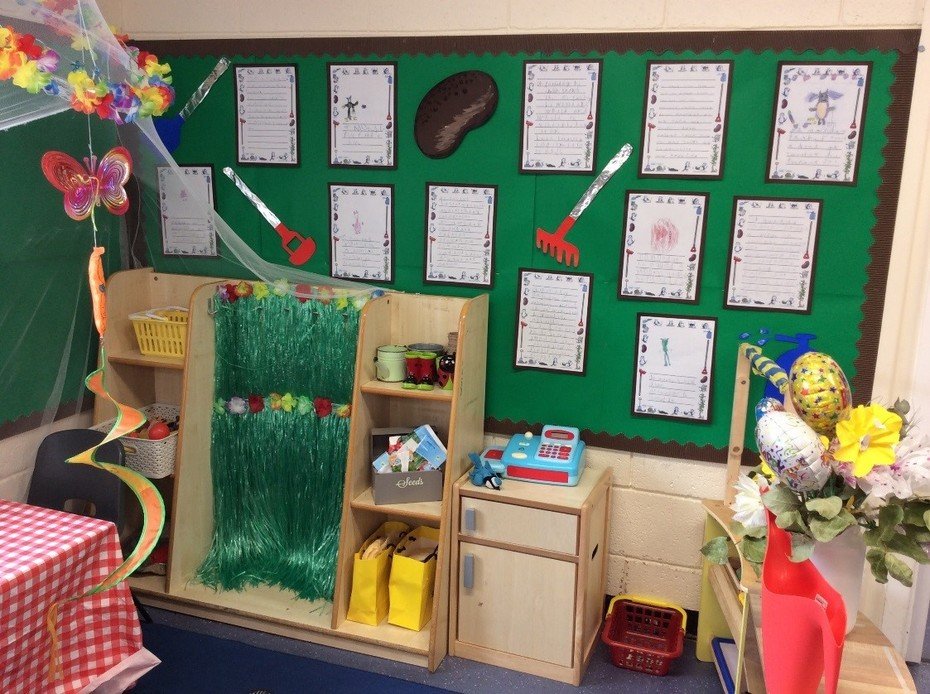 In Nursery we have been reading the story of The Hungry Caterpillar. We learned about symmetry and painted some beautiful butterflies with symmetrical wings.